The Guardian Weekly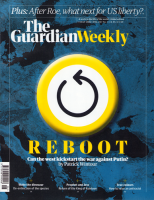 The Guardian Weekly
Klik voor een vergroting
| | | | |
| --- | --- | --- | --- |
| taal | frequentie | losse verkoop | vanaf |
| eng | 52x per jaar | € 6,95 per nr | € 4,05 per nr |
The Guardian Weekly is read and enjoyed by hundreds of thousands of people throughout the world, offers a compact digest of the best of the Guardian and Observer newspapers as well as a judicious mix of news, features and book reviews from the Washington Post and articles translated from Le Monde, France's leading daily paper. This unique mix from four of the world's great newspapers gives depth and perspective to the often confused events of the week.
THE GUARDIAN WEEKLY,
nu tijdelijk €30 extra
Campus voordeel*

*Als gevolg van de wereldwijde inflatie zijn de kosten voor uitgevers de laatste maanden sterk gestegen.
Met de hulp van diverse instituten, instellingen en bedrijven is ISS toch ook dit studiejaar weer in staat om een aantal studentenabonnementen extra te laten subsidiëren t.b.v onze abonnees..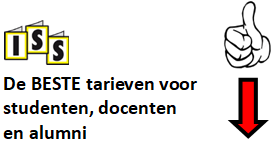 | | | | | | | |
| --- | --- | --- | --- | --- | --- | --- |
| periode | basis prijs | korting | student | ISS nu! | | |
| 1/2 jaar | € 130,00 | € 20,00 | € 110,00 | € 95,00 | Bestel! | |
| 1 jaar | € 260,00 | € 40,00 | € 220,00 | € 190,00 | Bestel! | |