TIME
TIME
Klik voor een vergroting
| | | | |
| --- | --- | --- | --- |
| taal | frequentie | losse verkoop | vanaf |
| eng | 25x per jaar | € 5,95 per nr | € 2,65 per nr |
TIME Magazine is the perfect weekly magazine for political news coverage, keeping you up to date with all the international, business, health, science, entertainment and lifestyle news from around the globe. TIME provides a fresh international perspective on the important issues of the day, together with candid and revealing profiles of people in the news. TIME publishes 25 double issues a year.



Maandincasso:
Ontvang een jaar lang TIME
en betaal slechts € 5,80 per maand!

TIME,
nu tijdelijk tot €50 extra
Campus voordeel*

*Als gevolg van de wereldwijde inflatie zijn de kosten voor uitgevers de laatste maanden sterk gestegen.
Met de hulp van diverse instituten, instellingen en bedrijven is ISS toch ook dit studiejaar weer in staat om een aantal studentenabonnementen extra te laten subsidiëren t.b.v onze abonnees.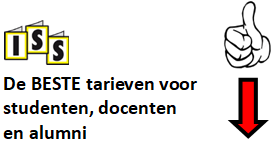 | | | | | | | |
| --- | --- | --- | --- | --- | --- | --- |
| periode | basis prijs | korting | student | ISS nu! | | |
| 8 wkn | € 23,80 | € 4,80 | € 19,00 | € 16,00 | Bestel! | |
| 26 wkn | € 77,35 | € 39,35 | € 38,00 | € 30,00 | Bestel! | |
| 35 wkn | € 107,10 | € 55,10 | € 52,00 | € 42,00 | Bestel! | |
| 1 jaar | € 148,75 | € 78,75 | € 70,00 | € 55,00 | Bestel! | |
| 3 jaar | € 446,25 | € 246,25 | € 200,00 | € 150,00 | Bestel! | |
| 1 jaar (dig only) | € 148,75 | € 99,75 | € 49,00 | € 45,00 | Bestel! | |